ProSoundWeb & Live Sound International
READERS' CHOICE AWARDS 2019
Voting is now open in the Tenth Annual ProSoundWeb Readers Choice Product Awards. The Readers Choice Awards (RCA) is unique for a number of reasons, chief among them (and as the name says), all voting is the exclusive domain of the readers of ProSoundWeb. More than 250,000 votes have been cast in the RCA over the years. The races in each category are invariably close and competitive, owing to the overall strength of every product entered combined with the distinct yet varied preferences of the pro audio industry's largest online community. In fact, many races are separated by just a few votes, so every vote does indeed matter. The awards will be be presented at the 2019 NAMM show, January 24-27, in Anaheim.
SOME INFORMATION ABOUT OUR CONTESTANTS
You will find below two of our most outstanding products participating in the "Loudspeakers: Drivers & Transducers" category. If you want to know more about our contestants before casting your vote, please click on the buttons below and look at the product datasheet.
NEW 18XL2000
Neodymium SUBWOOFER
The new FaitalPRO 18XL2000 has been designed with the idea of creating a loudspeaker capable of withstanding 2000 W continuous AES. It guarantees a completely new level of functionality especially when compared with traditional 4" voice coil speakers. The 4,65" voice coil, gives very high efficiency and the overall weight of the loudspeaker benefits from a perfectly designed neodymium magnet. In fact, it's the perfect pro-audio solution wherever very high power is needed in the lower part of the range, as in touring and in very large top-quality line arrays.

PRODUCT DATASHEET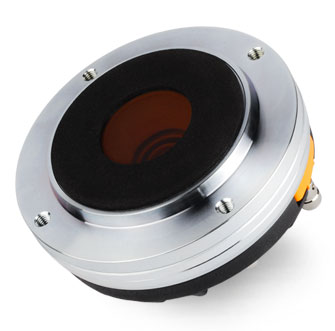 HF142

Neodymium Compression Driver
The HF142 is the latest edition to the FaitalPRO lightweight, ultra-compact compression driver range. The magnetic field is a combination of a neodymium ring and machine milled pole plates providing a "slim" solution that allows simple installation and maximise the magnetic properties. Its innovative diaphragm design guarantees an incredible listening experience at mid to high frequencies, its linear response curve and high-power dissipation makes it perfect for large line arrays, multi-way acoustic enclosures and horn or waveguide applications.
PRODUCT DATASHEET